OVERVIEW
Tourpoints was conceived to address the gap in the consumer's understanding of Advisor Center products. Often a user would be unaware of the full functionality that was available on the platform. I designed a process to introduce new, or underutilized features to the end user. 
The primary consideration for this feature is that Advisors may be introduced to these features while with clients. Tourpoints must not interfere with their existing workflows. 
ROLE
DESIGN LEAD:
Design Strategy
Interaction, Visual design
Prototyping & Testing
Pitching
CHALLENGE
The user needs help to understand a complex user interface.

I provided design guidance in the different strategies:
•lowest engineering lift
•familiar user experience
•long term in-app help platform
Scenario 1: Creating a new portfolio
A new/return user creating a new portfolio by importing funds/stocks only through the import feature 

Scenario 2: Editing an existing portfolio
A new/return user editing an existing portfolio that contains funds/stocks only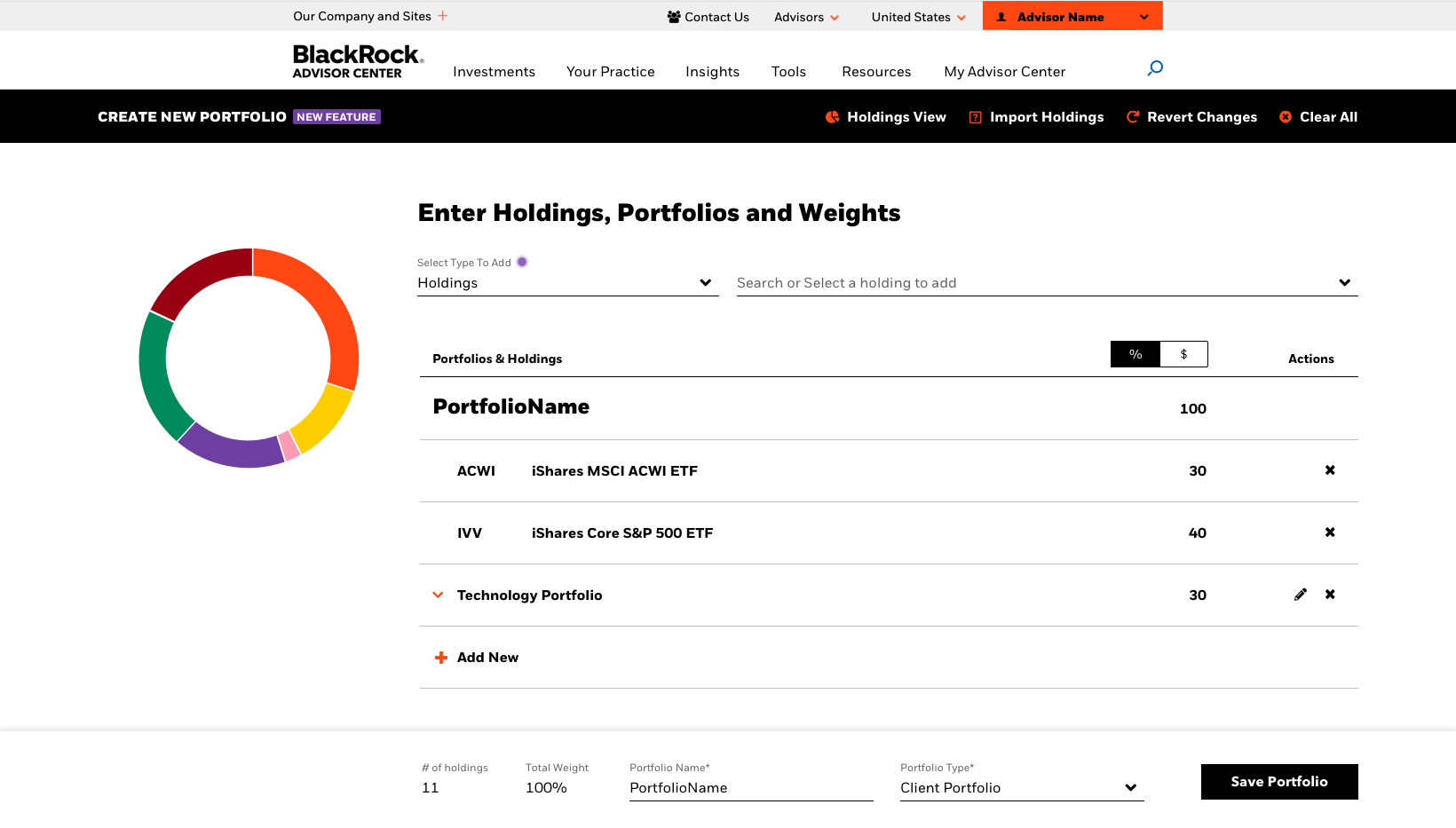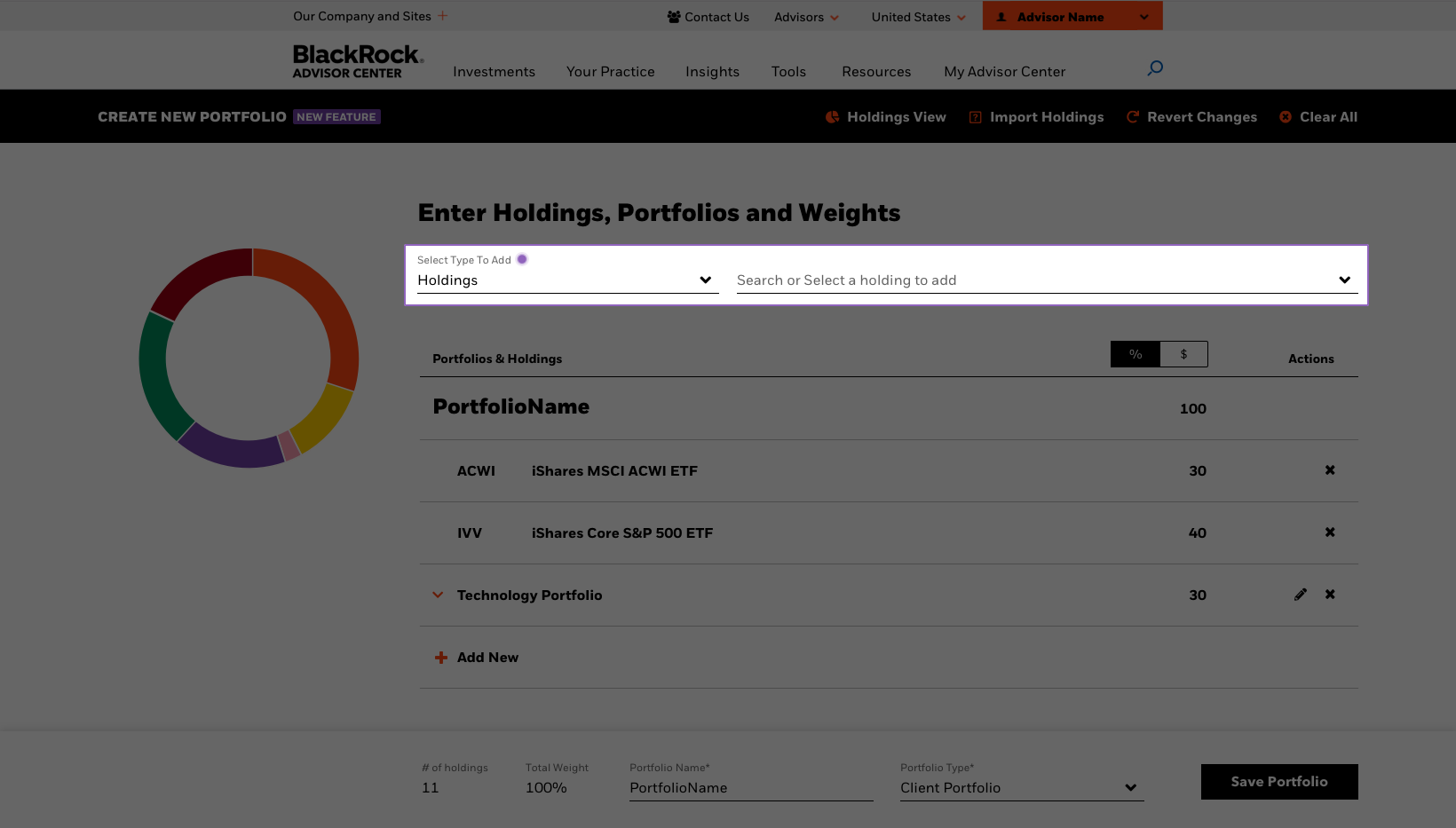 Combined with a subtle animation, tourpoints will highlight new features on screen. When user interacts with tourpoint element, lightbox feature will be activated to clearly demarcate what is new on screen. Also note, tool header is labeled with "New Feature" badge.
Pictographic Experience ( Familiar Element )
Along with tourpoint and badge, this execution introduces Pictograms as an on-screen helper. 

Ability to read a brief description, learn more in-depth about feature, or dismiss the notification.

The hypothesis is that this pattern will not be too intrusive to users because they utilize existing elements.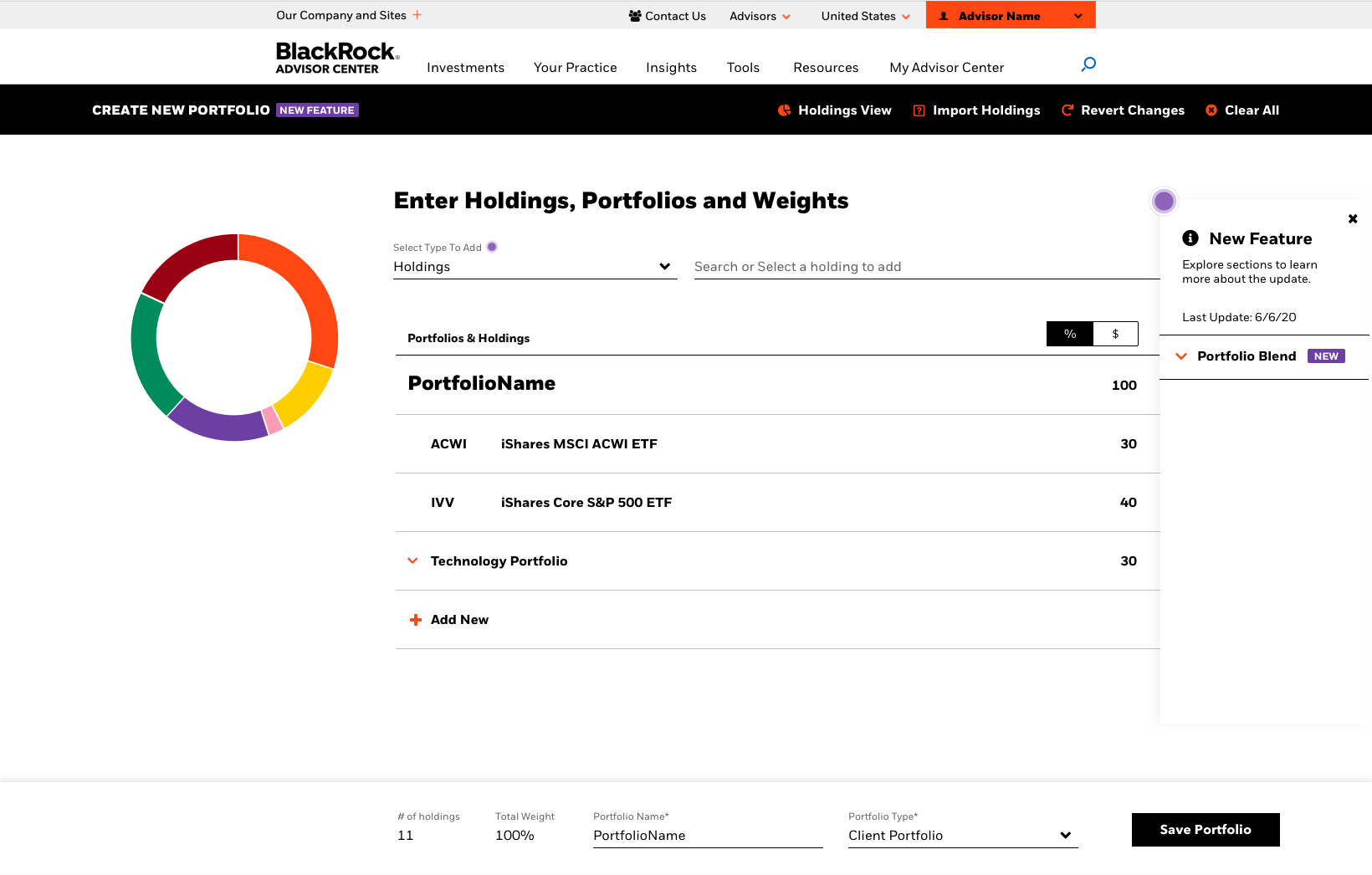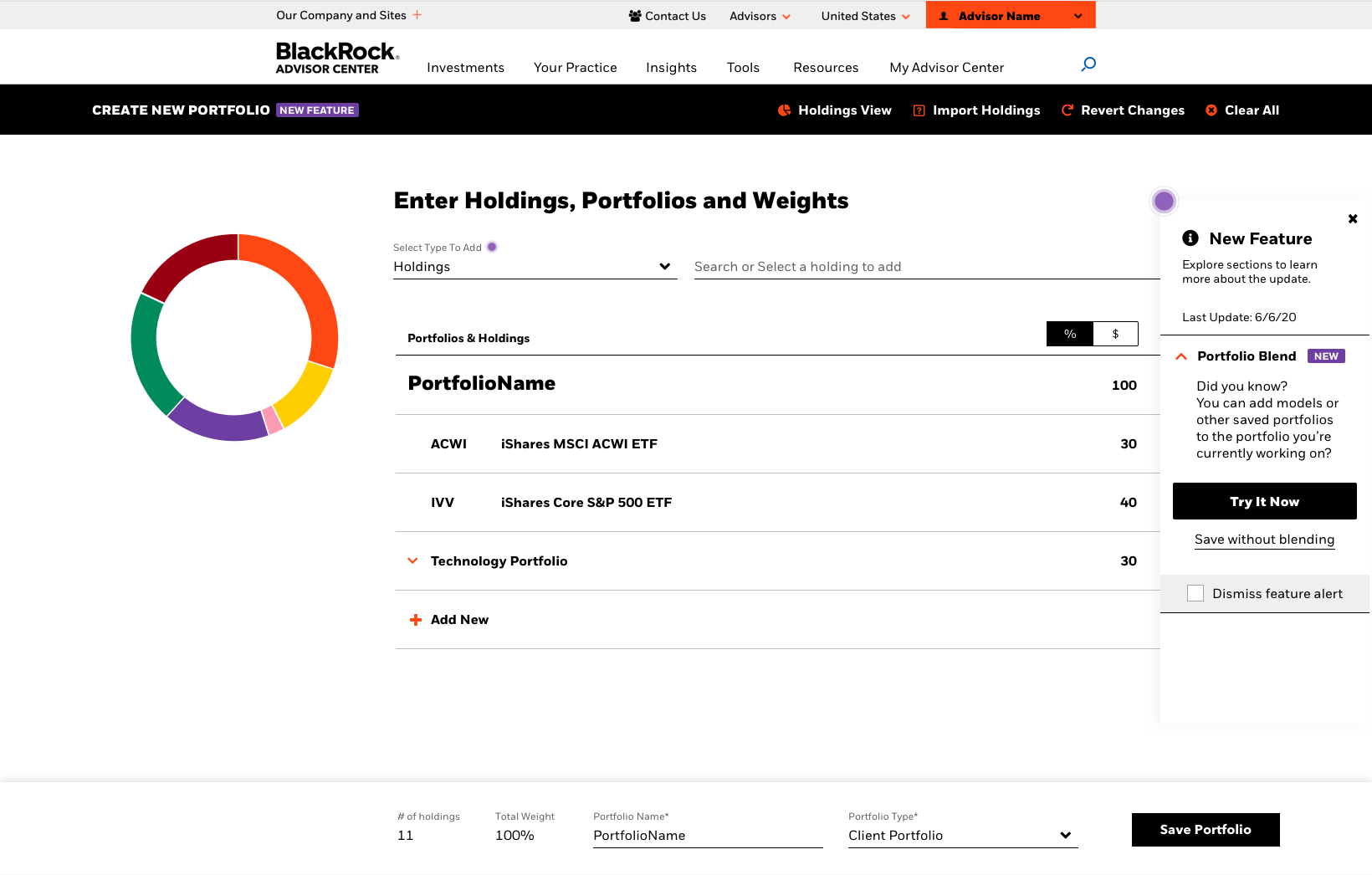 I explored this solution as a more long term goal. If a tool had more than one tourpoint on screen, user would be able to revisit or dismiss help from a side panel. This panel could also potentially include update alerts, and help ticket status.
Currently, we are A/B testing these three strategies. Check back soon for updates!